Today I received a condolence reply from William and Catherine, The Prince and Princess of Wales. I'll be honest, I was beginning to worry that replies might not be coming due to the sheer volume that they received.
The Reply features both William's and Catherine's Monograms and a black border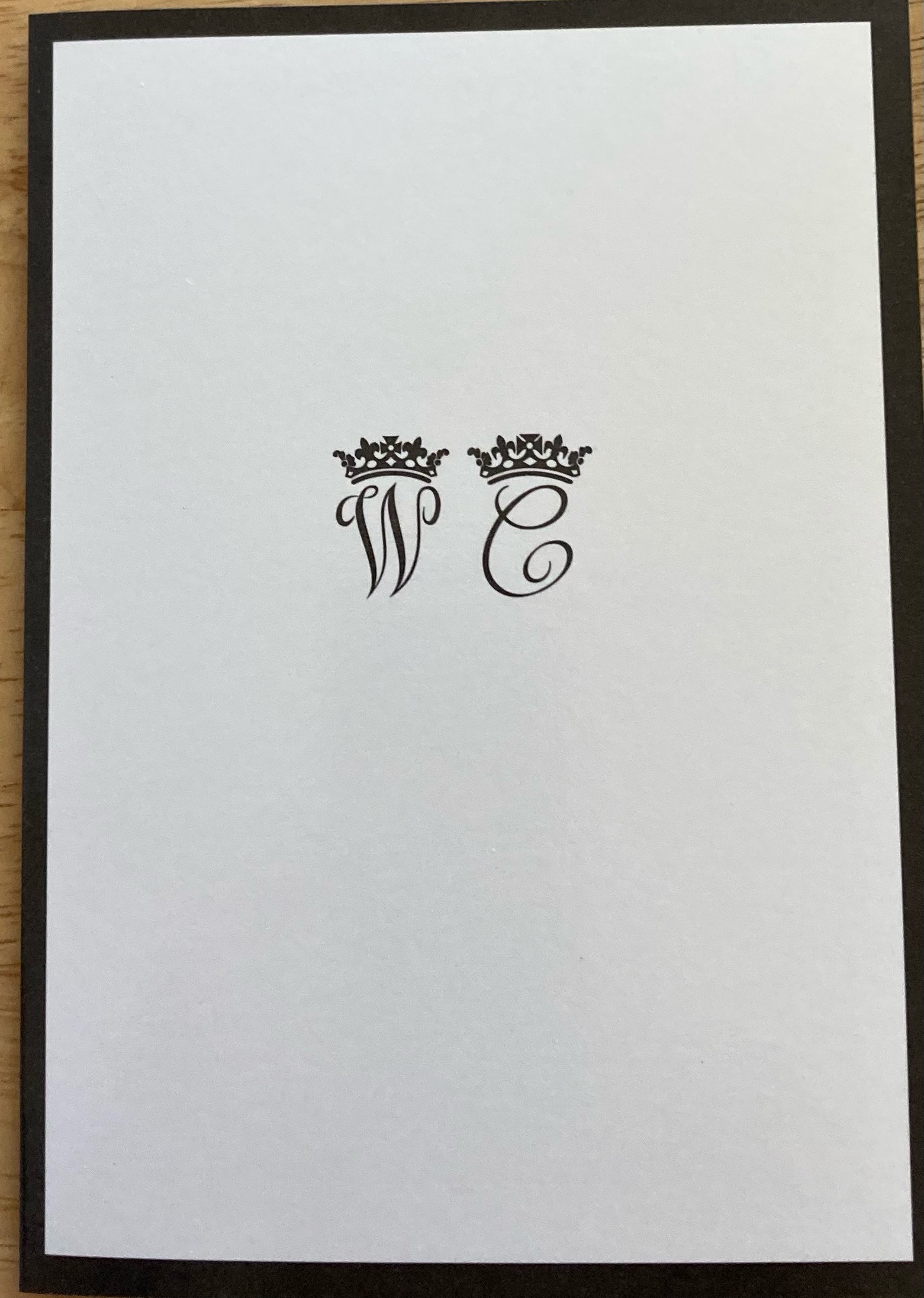 The inside features a beautiful photo of Her Majesty and a heartfelt message.