As if you need a reminder that the world marches on even as grief may stop you in your tracks…Prince Louis is turning three tomorrow. Where has the time gone, little man?
The photo shows Louis on his way to nursery school on the new bike he got for his birthday!!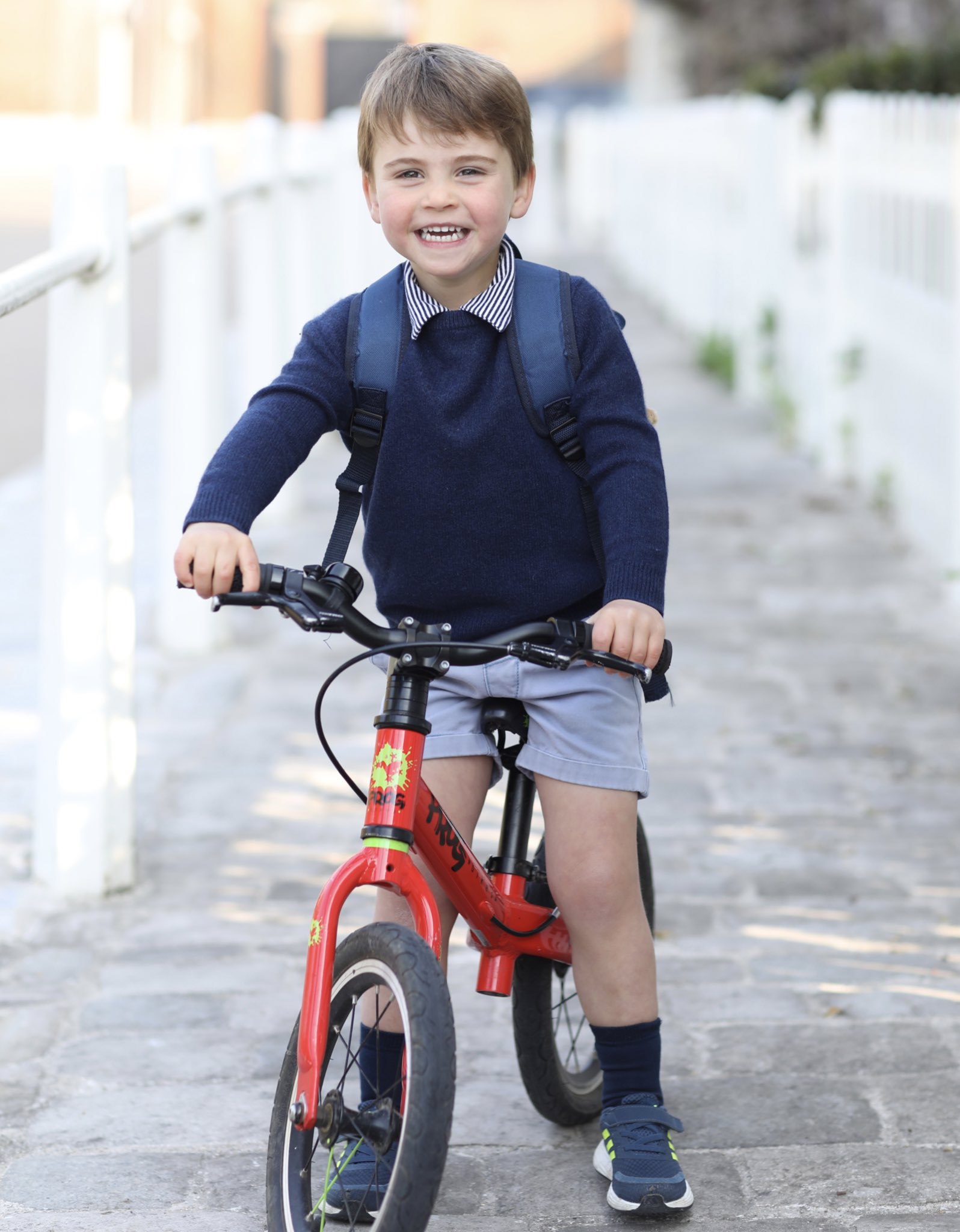 The family would normally have made a separate announcement about starting nursery school, but given the timing of schools in London starting back and his birthday falling so close, it makes sense.
Her Royal Highness the Duchess of Cambridge captured the moment.
Prince Louis looks adorably smart in his blue jumper, shorts, and backpack….and he looks to be having fun on his bike.
After the sadness over the last 2 weeks it's great to have this to smile at!