Today we got news that so many fans of this project have wanted since the day it launched. The National Portrait Gallery has finally announced that they will release the Hold Still Exhibition  as a BOOK.  The proceeds from the book will be shared betweenThe National Portrait Gallery and MIND.
Hold Still: A Portrait of our Nation in 2020 is a project that was created in tandem with the National Portrait Gallery; Kate is the organization's patron.
The book will feature the 100 portraits that so perfectly captured life during the first COVID lockdown in the United Kingdom
Catherine's Foreword
In the foreword written by Her Royal Highness she says:
"When we look back at the Covid-19 pandemic in decades to come, we will think of the challenges we all faced, the loved ones we lost, the extended isolation from our families and friends and the strain placed on our key workers. But we will also remember the positives: the incredible acts of kindness, the helpers and heroes who emerged from all walks of life, and how together we adapted to a new normal.
Through Hold Still, I wanted to use the power of photography to create a lasting record of what we were all experiencing – to capture individuals' stories and document significant moments for families and communities as we lived through the pandemic. I hope that the final 100 images showcase the experiences and emotions borne during this extraordinary moment in history, pay tribute to the awe-inspiring efforts of all who have worked to protect those around them, and provide a space for us to pause and reflect upon this unparalleled period.
Although we were physically apart, these images remind us that, as families, communities and a nation we need each other more than we had ever realised."
A New Portrait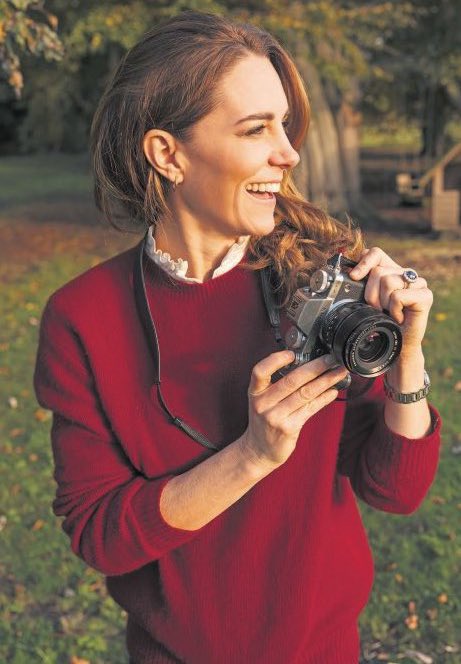 With the announcement of the upcoming book, Kensington Palace also released this previously unseen photo taken by photographer Matt Porteous.  it seems to have been taken during the Cambridge Christmas photo session
Pre-order your copy of the book today
You can pre-order your copy of the Hold Still Exhibition Book using the link below. The book is due for release 7 May 2021.