Okay let's be honest….the countdown has well and truly started to his 100th birthday and I WILL have a card there EARLY if not right on time. If they send out a portrait next year I WILL frame it and I WILL make room on my wall or desk for it.
But for now, here is the response I received after being quite tardy with my wishes for his 99th birthday:
Here's the Duke's envelope, which got my mum's attention because it was hand addressed.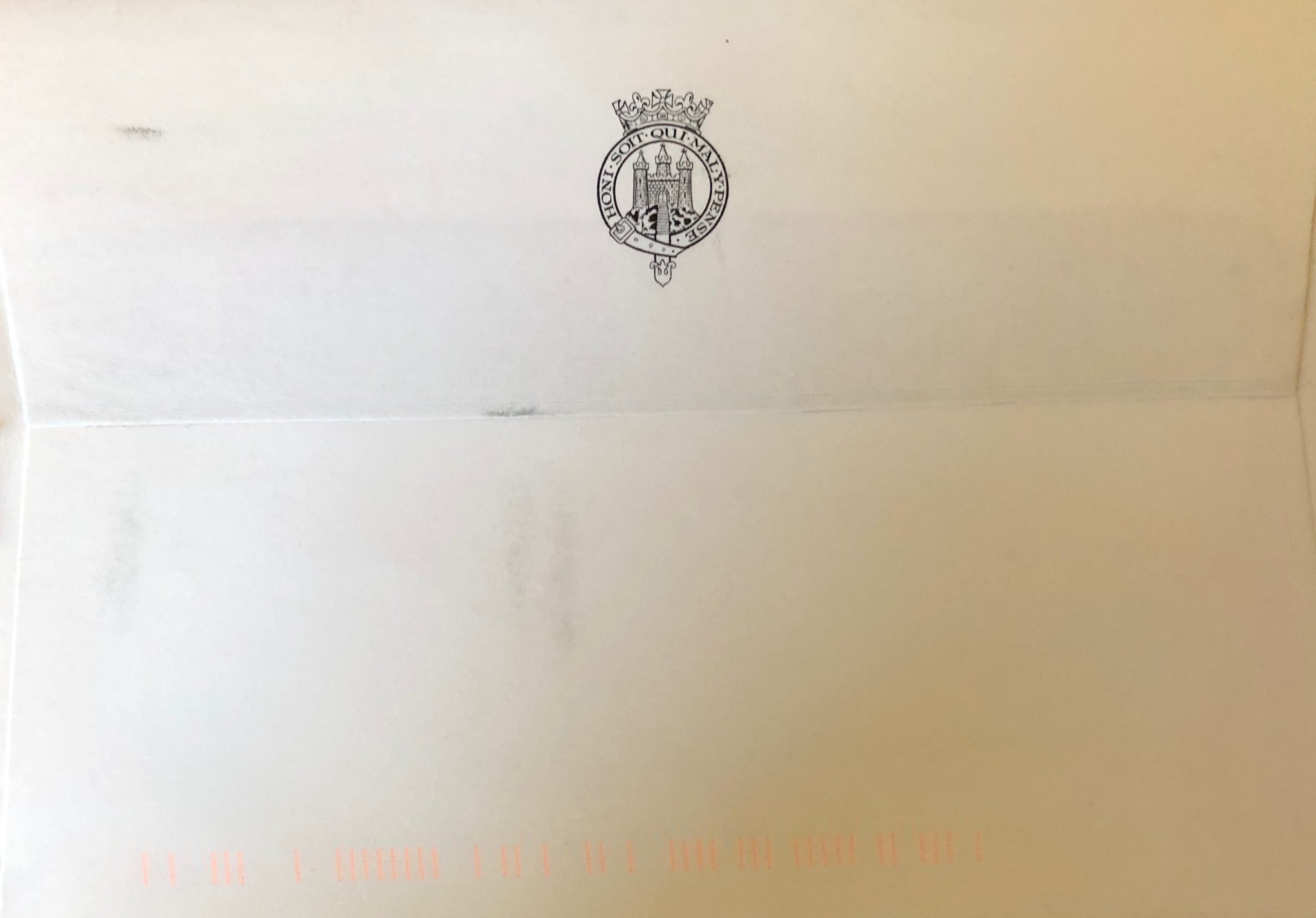 and here's a peek at the letter: