I mailed all my cards off on 20 April. Today, I received a response to my message of condolence from His Royal Highness The Prince of Wales.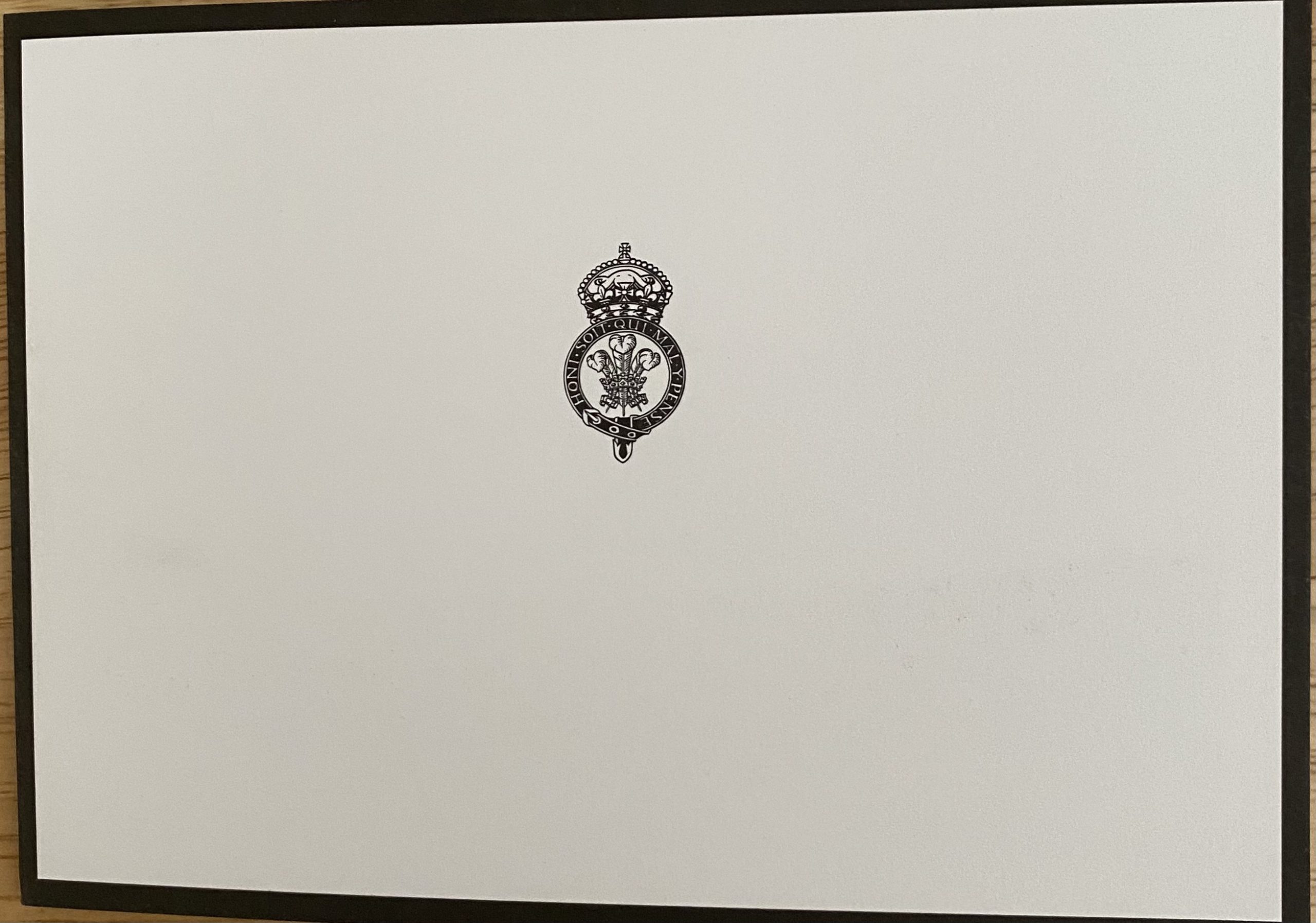 The reply features a black and white photo of Prince Philip and a very young Prince Charles. They seem to be having fun on a boating adventure.

The message in the card is appropriate for the occasion and follows the format we have come to expect with Royal Replies.