I mailed all my cards off on 20 April. Today, I received a response to my message of condolence from Her Majesty The Queen.
Instead of a short letter on Buckingham Palace letterhead this was a card, much like the one sent for her 90th birthday. It shows a photo of Philip and bears a simple message of thanks from the Queen.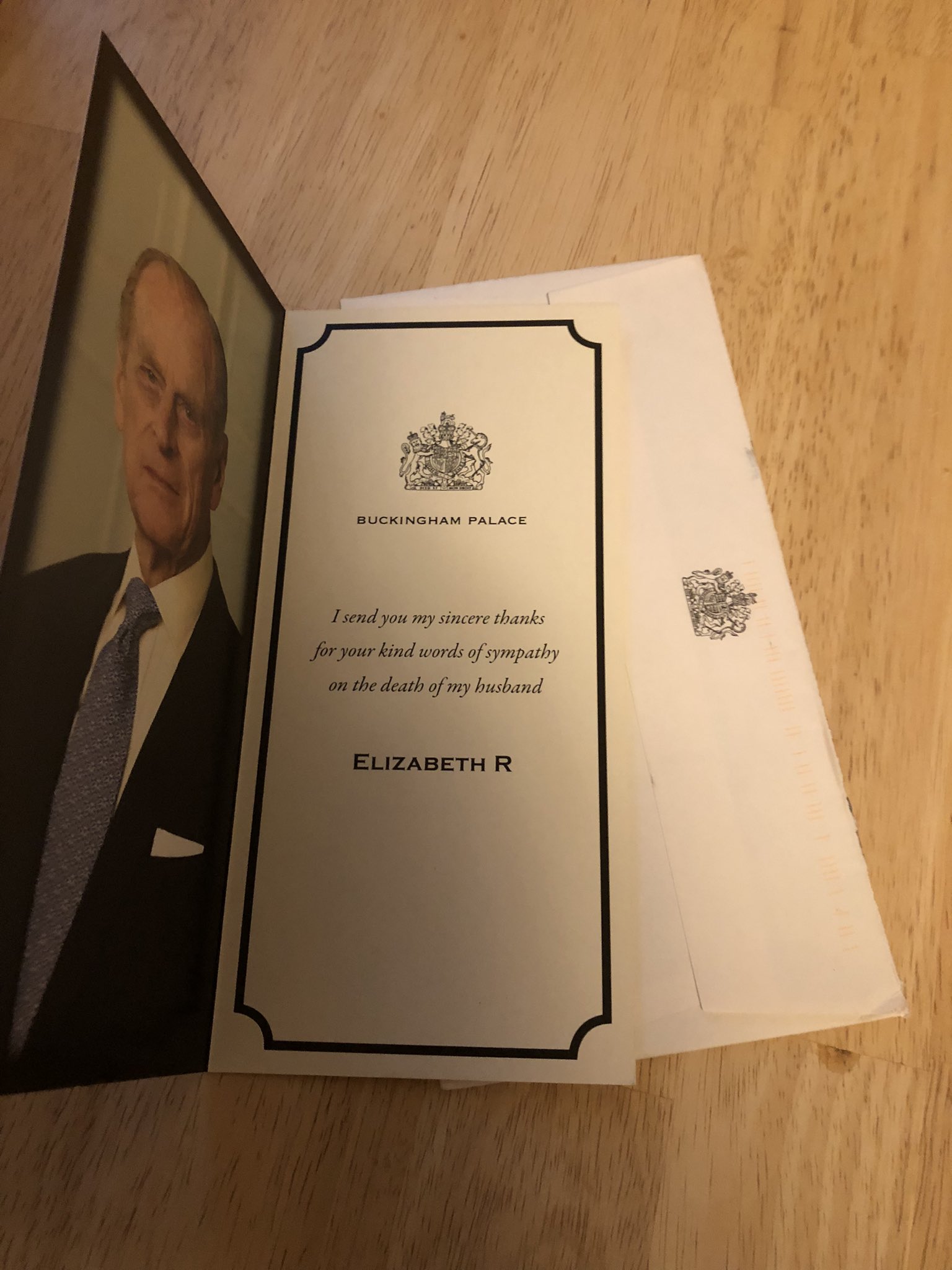 The message inside reads
I send you my sincere thanks for your kind words of sympathy on the death of my husband

ELIZABETH R
This was the last of my condolence replies to arrive.  You can see the others here:
Charles – Condolence Reply from The Prince of Wales
William – Condolence Reply from The Duke and Duchess of Cambridge
Andrew – Condolence Reply from The Duke of York
Edward – Condolence Reply from the Earl and Countess of Wessex and Forfar
Anne – Condolence Reply from The Princess Royal
I really do love writing to the royals and I'm always happy on a "Royal Mail Day" but these have been just as heartbreaking as they have been joy-giving.  Seeing the way each royal responded to condolences taught me a little about each of them.  Some of what I learned was surprising but some was not at all a surprise.