Yay nothing beats a Saturday morning with toast and tea and a delivery of  Royal Mail.  Today I got the Clarence House Christmas Reply on behalf of The Prince of Wales and The Duchess of Cornwall.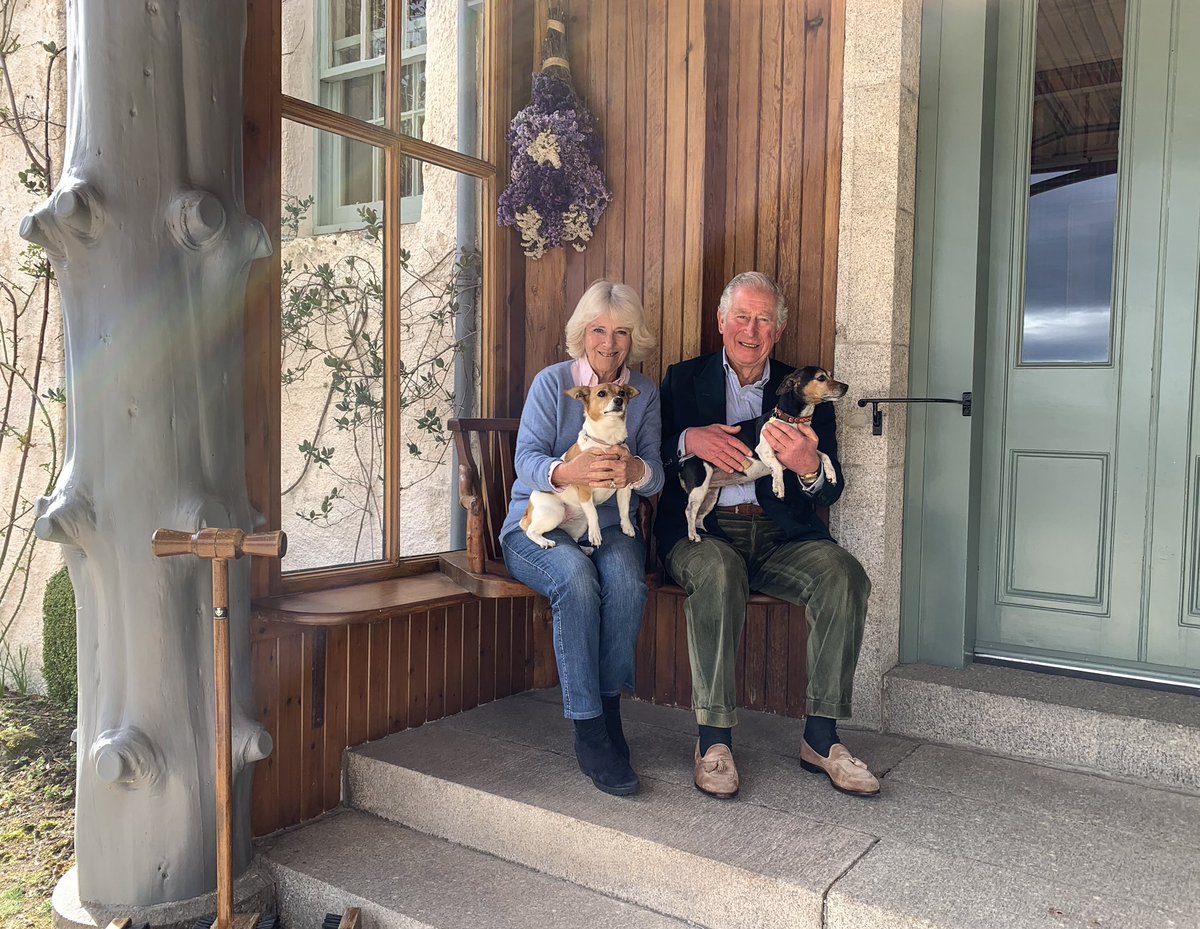 The reply features a photo of Their Royal Highnesses with the Duchess's dogs Beth and Bluebell. It was taken by a member of staff at Birkhall in Scotland. The photo is the same one that was released ahead of the couple's 15th wedding anniversary in April of 2020. This is a reply I was very curious to see because, unlike most years, we didn't have any hint of what might appear on the card sent to members of the public. In years past this card has been one of Their Royal Highnesses on a public engagement during the year.
The text on the back of the card followed what has long since become the expected form.
Beth and Bluebell
Beth and Bluebell, both adopted from animal rescue charity and Camilla's patronage The Battersea Cats and Dogs Home were an unexpected treat when the photo was first released in April 2020.  The Duchess is very much an animal person and recently took Beth with her to officially open a new Kennel at Battersea