2020 has had an impact on yet another aspect of Royal Watching and Royal interaction…or at least I am left to assume that is the case.
I received the reply today for the message that I sent to the Duchess of Cornwall for her birthday this year.
I did not write last year for anything except Christmas as depression got the better of me for about 8 months, so if this is the same as last year forgive me.
This year, Camilla's reply came in the larger envelope I have come to expect, but it features the Prince of Wales feathers on the back of the envelope instead of the Duchess's Cypher 🤔. Did I write for their anniversary and just not remember? It wasn't in my post prep notes, but heh…it's 2020 and I barely know what day of the week or month it is any longer. But that is just the first difference.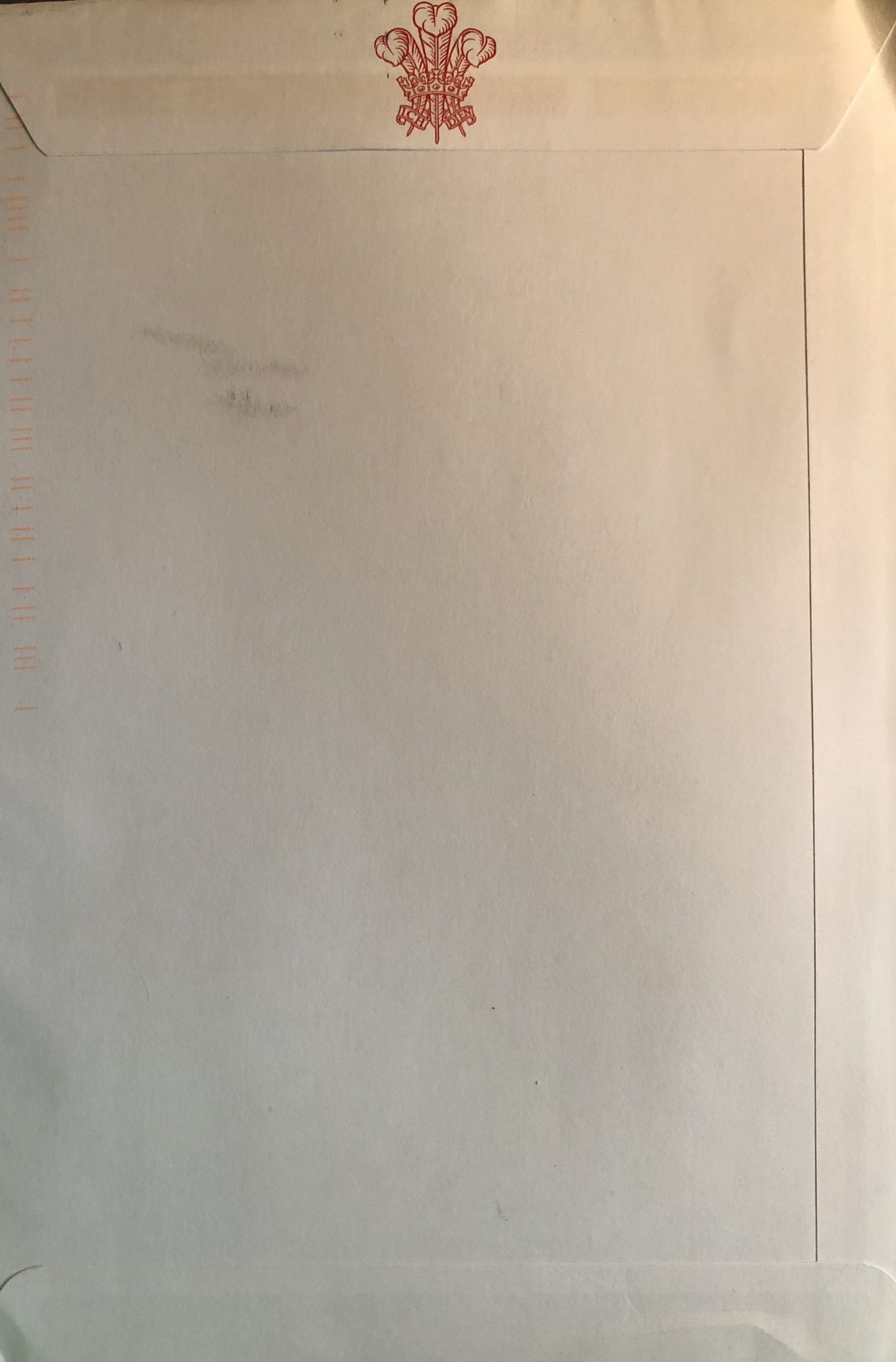 The second difference I found is that this year the photograph, which seems to be a socially distanced photograph, which shows the Duchess of Cornwall sitting on a set of stairs and reading a book, must have been taken by a member of her staff because the photo copyright simply reads "Clarence House" instead of the name of a particular photographer.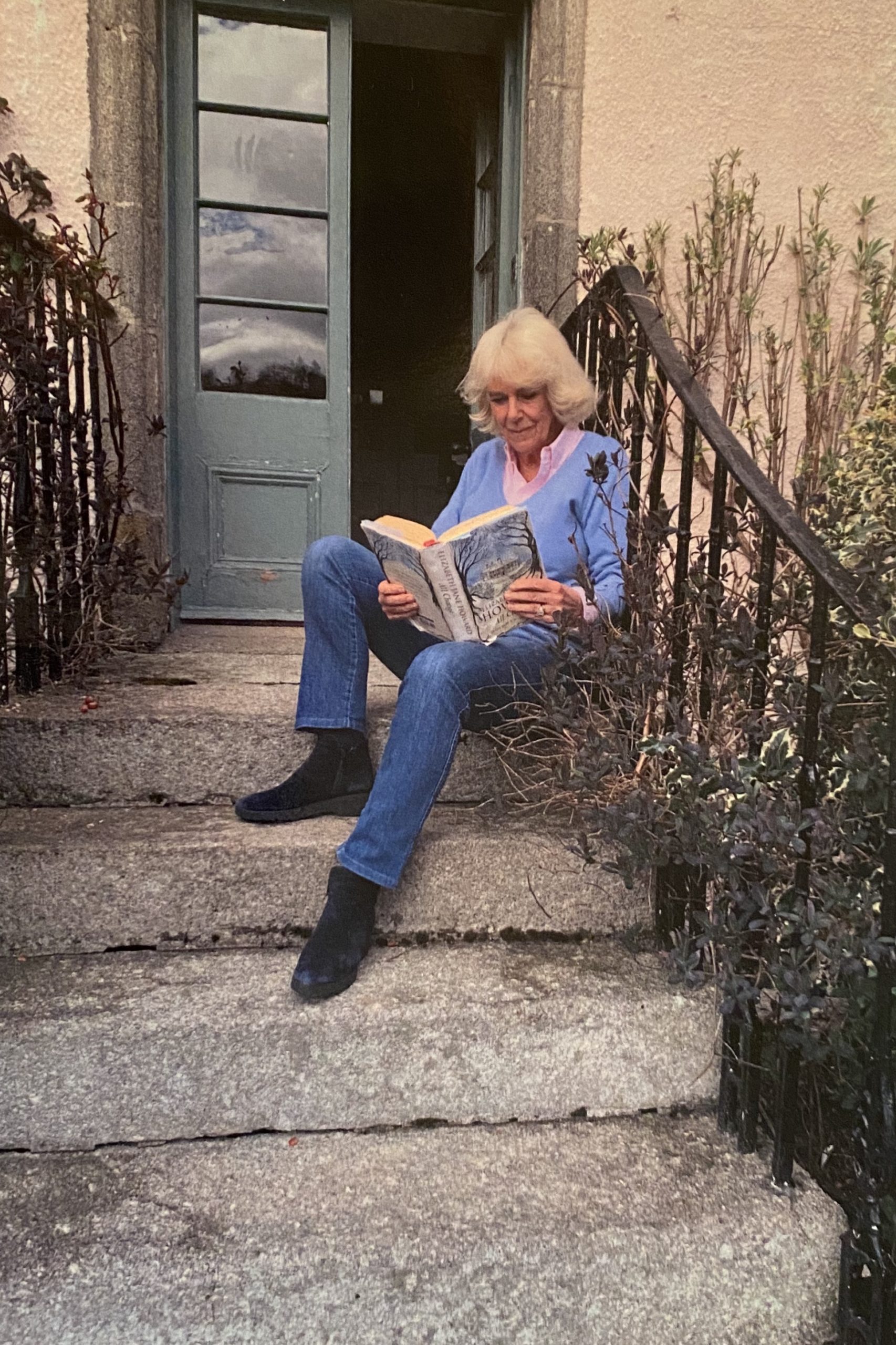 The third difference is the one that made me pout, even though I completely understand doing it. This year Camilla did not personalize the reply with the "Dear Patricia" in her own handwriting that I have enjoyed seeing in years past. Her signature also appears to be a pre-print. I've always enjoyed knowing that she hand signed these replies. I also understand that a pre-printed, nice, neat, signature makes life easier on so many people.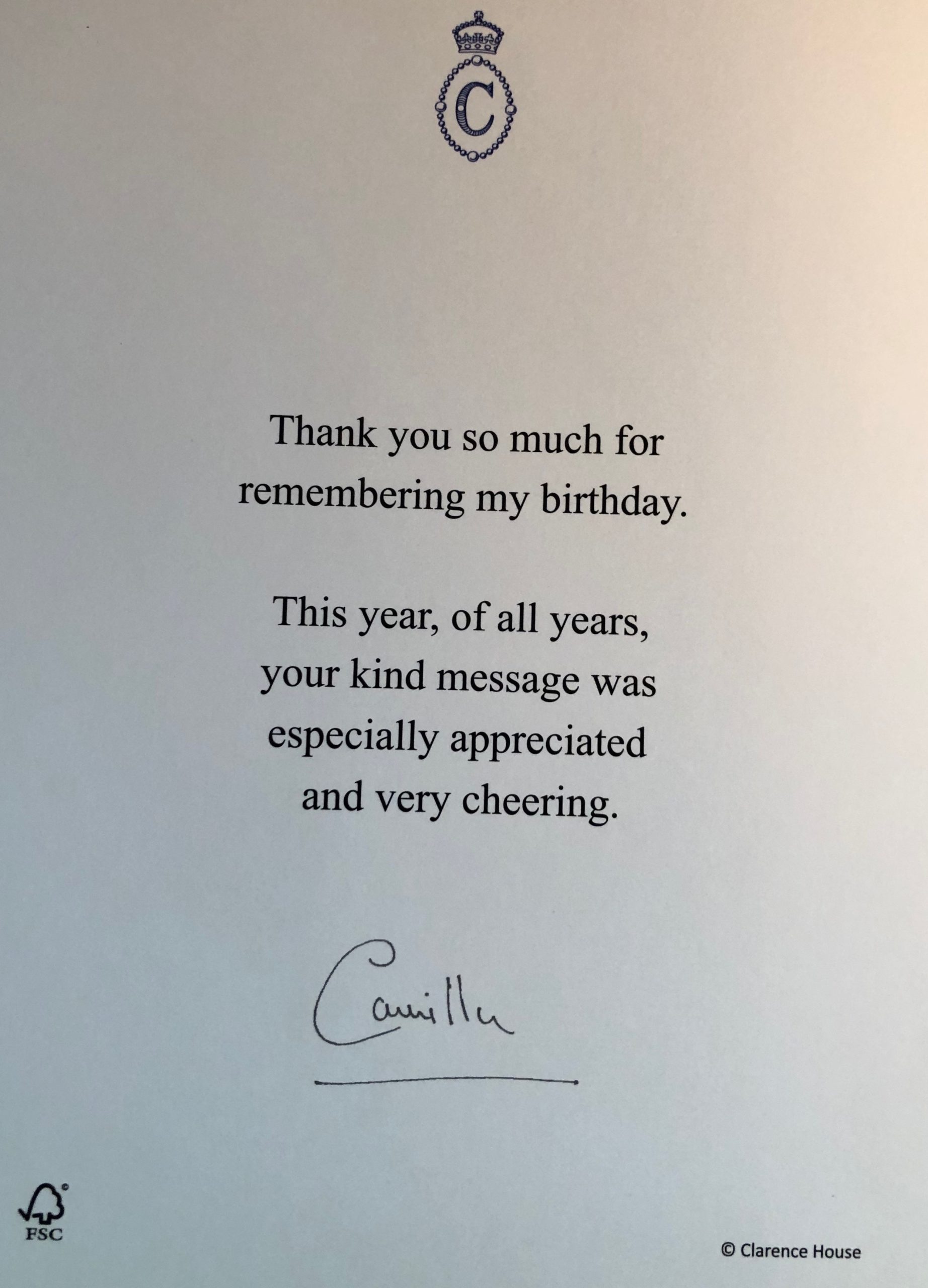 So, like I said her reply this year is familiar….just different. That does seem to be the theme of 2020, though, doesn't it?