Remember that I said Friday was a double Royal Mail day?  Well in addition to Her Majesty's Christmas 2020 Reply, I received a letter in response to the card I sent Her Majesty and His Royal Highness the Duke of Edinburgh for their 73rd wedding anniversary.  Given that many are working from home, I'm surprised mail is going out so quickly.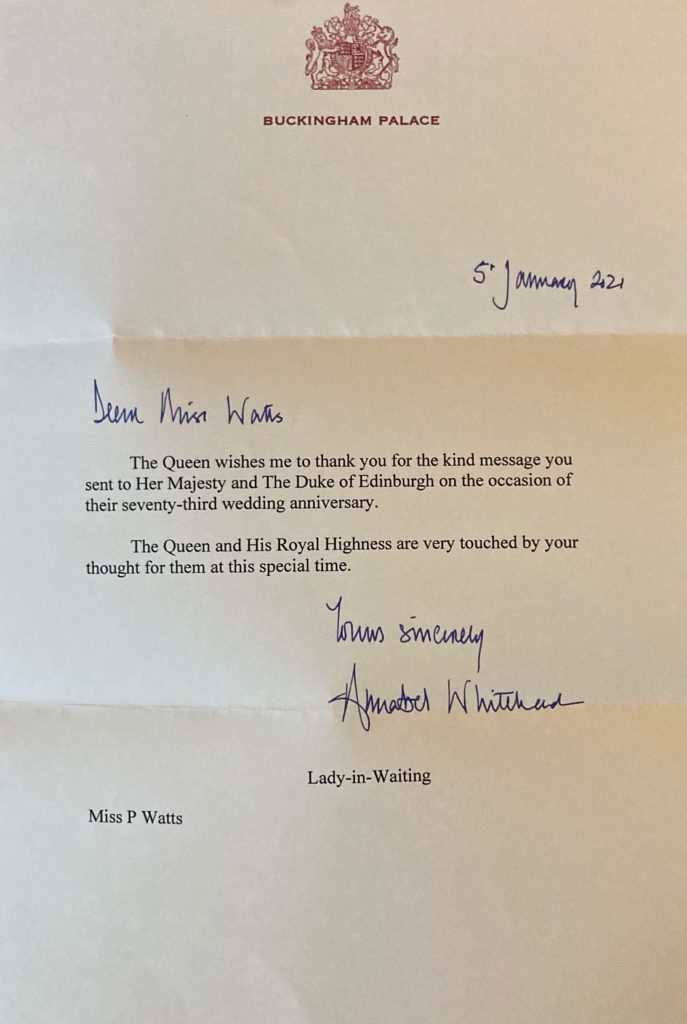 One thing that 2020 certainly gave the Royal Couple in spades was something they have not had in YEARS. Time together. The decision was taken for the couple to shelter together during the lockdowns that took place (and are still going on) in the UK. Because of this, the couple have likely spent more time together, simply as a couple, since the first few years of their marriage..
It is my prayer that their 73rd anniversary turns out to be one of the most special for the couple. I hope the couple took time to think of many happy memories they have made over the last 73 years.  I would love to know what things the couple have been doing together during lockdown.  Do they play card games together?  Do they work jigsaw puzzles?  Do they get super competitive at Scrabble?
When I think of Her Majesty and Prince Philip, I can't help thinking of my own grandparents.  The playful bickering, and yet the unwavering love and support.  No, things for Her Majesty and Prince Philip have not always been easy…in fact they've been far from ideal.  But, they made a commitment before God and Prince Philip made a commitment to Her Majesty and they have spent the last 73 years living up to those commitments.