I saw today that this Article had been published following a request for a quote and they mention our fundraising efforts for EACH
How 'Kate effect' has boosted our campaign in the US
A children's play area campaign led by the News has gained support from royal watchers in America.
Following the news that the Duchess of Cambridge has become the royal patron of East Anglia's Children's Hospices (Each), the charity has received interest from many of her fans including from across the pond, said Lindsey Newton, press and media officer for Each.
Several Americans have even decided to support the Each Child's Play campaign, which is raising £80,000 towards state-of-the-art play equipment for the Milton hospice.
Trisha Watts, 32, of Louisville, Kentucky, runs a website which takes inspiration from Kate's wardrobe and offers advice and tips for women to emulate her style.
She has set up a fundraising page dedicated to the charity.
She said: "I decided to get involved with supporting Each on
www.APetitePrincess.com after spending months reporting on the fashion choices and activities of the duchess, and still feeling like I wanted to do more, knowing that I wanted the site to make a difference.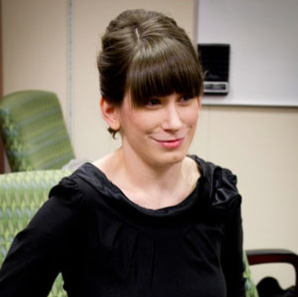 "When the duchess announced her patronages, Each seemed like a good fit for my personal interests and also a good fit for my most active readers based on their reactions.
"My readers and I know how many smiles the duchess has brought us and we want to put smiles on the faces of young children as they are going through this challenging time in their lives any way that we can."
American businesswoman Melissa Jeselnick is designing clutch bags styled on Kate's fashions and will also donate proceeds to the appeal.
She plans to sell the bags on www.etsy.com.
Link to the original article by Rachel Allen: http://www.cambridge-news.co.uk/Childs-Play-Appeal/How-Kate-effect-has-boosted-our-campaign-in-the-US-14022012.htm