Buckingham Palace has released a new photograph showing The Queen in the Saloon at Sandringham House with one of her famous red boxes has been released to mark Accession Day today.

This one it seems was filled with all the well-wishes from leaders around the world.
As ever, the thought behind the other noticeable decor was exactly what we've come to expect throughout the years of Her Majesty's reign.  The photo of HM King George VI doesn't escape the viewer and brings to mind what The Queen shared in her Platinum Jubilee Message.
It is a day that, even after 70 years, I still remember as much for the death of my father, King George VI, as for the start of my own reign.
You might remember that a similar image was released to mark The Queen's 90th Birthday in 2015.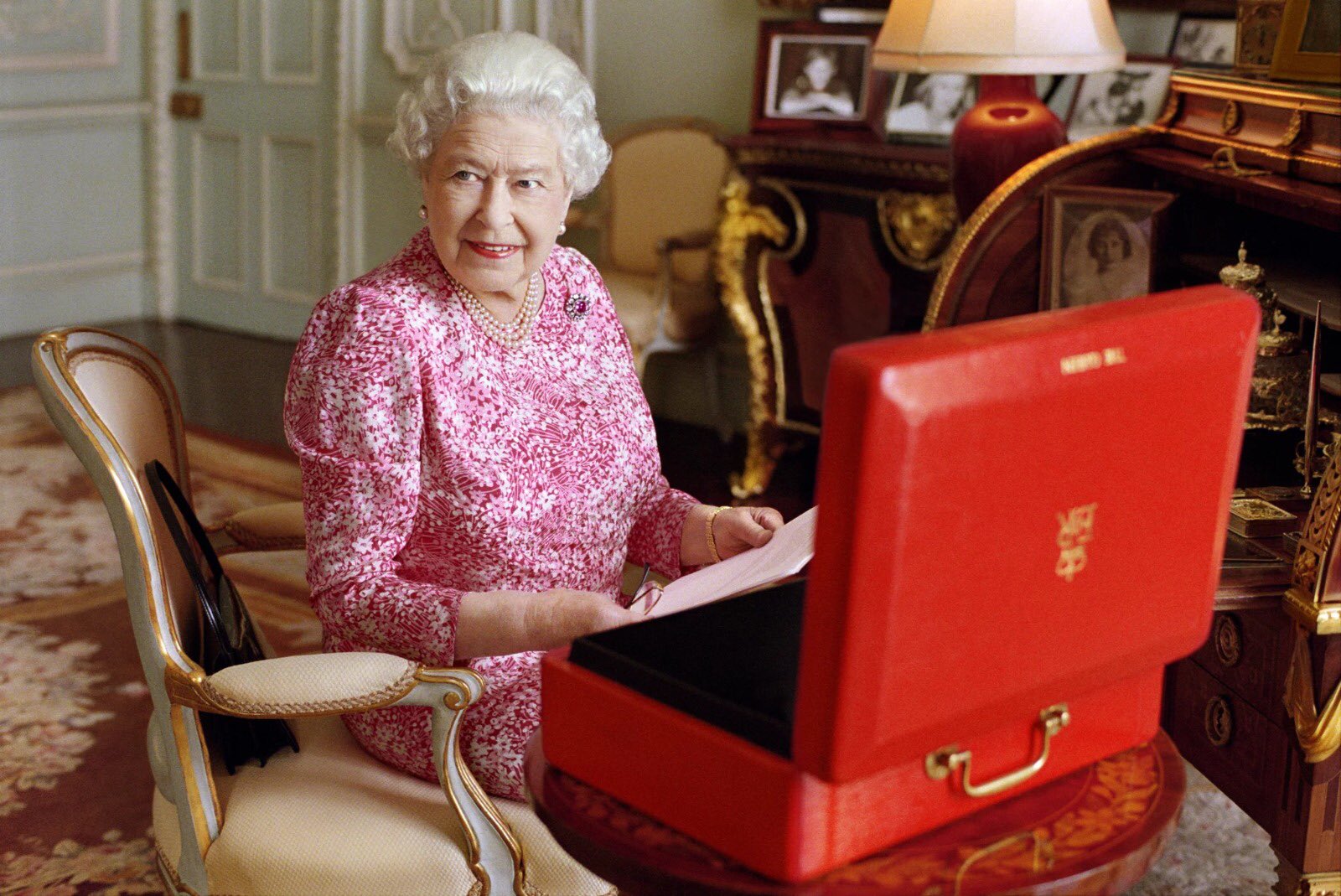 The red boxes contain important papers from government ministers in the United Kingdom and her Realms and from her representatives across the Commonwealth and beyond. These documents are sent from the Private Secretary's Office to The Queen, wherever she may be in residence, in a locked red despatch box.
While all government boxes bear the Royal cipher, only Her Majesty's box is embossed with the words 'The Queen'. The Queen reads all of the papers and, where necessary, approves and signs relevant papers.
The Queen still receives documents in the boxes that were made for her upon her Coronation. These have been periodically refurbished to keep them in good condition. The company Barrow and Gale Ltd are the manufacturer of the red despatch boxes to The Queen and to Her Majesty's Government.