After last night's message from The Queen, I admit I was more than curious to see a response from either The Prince of Wales, or The Duchess of Cornwall. This morning, The Prince of Wales released an Accession Day Message that is, in part, a response to the wish that Her Majesty made clear last night.
Read his entire Accession Day Message below: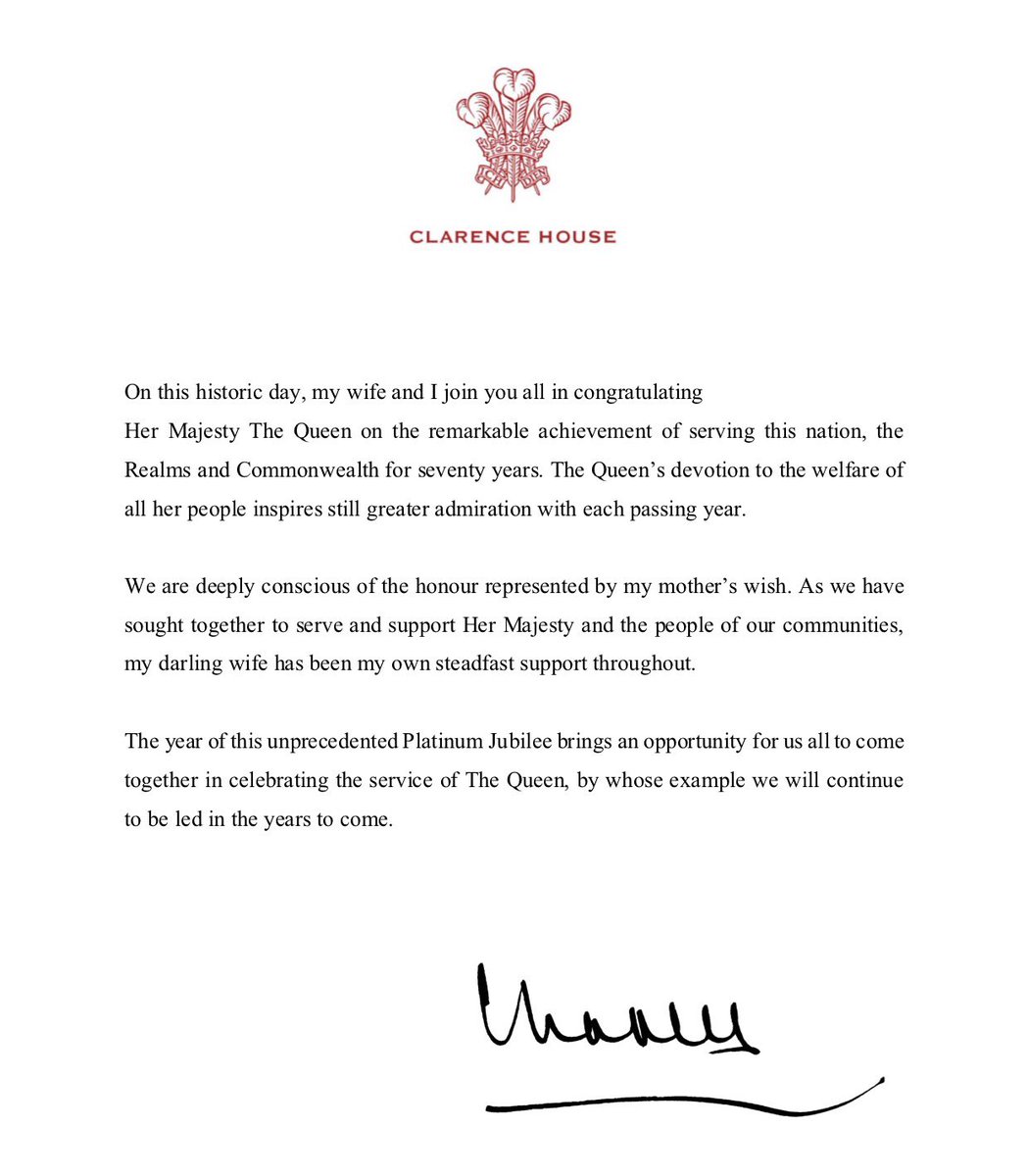 His Royal Highness's message is concise, but so perfect that I want to just quote the whole thing.  But this is the key quote, I think.
We are deeply conscious of the honour represented by my mother's wish.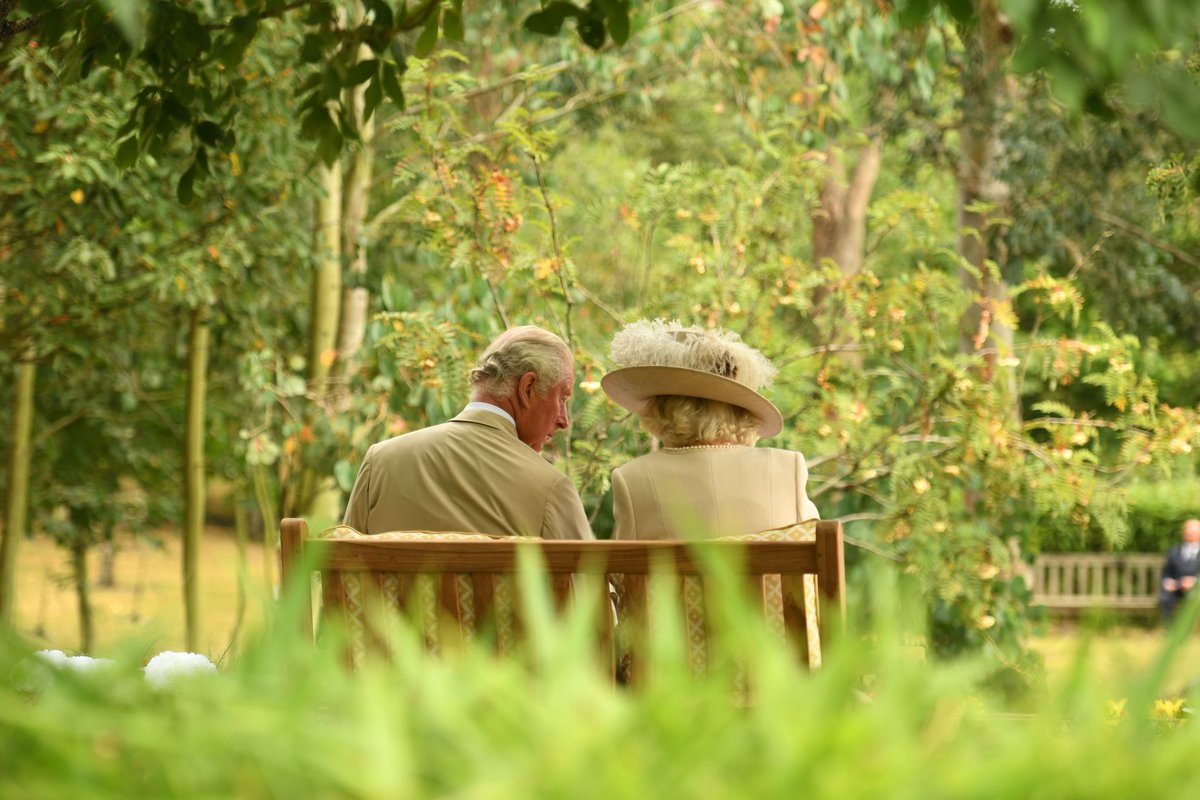 …my darling wife has been my own steadfast support throughout
It was always obvious to Royal Watchers how much of a support Prince Philip was to The Queen and how valuable she found that support. One of her more memorable quotes, to me, is about Philip and the relationship they shared.
My husband has quite simply been my strength and stay all these years, and I owe him a debt greater than he would ever claim. – Elizabeth II
And it seems that Camilla has become the same type of support for Charles. Prince Philip had to carve out a role for himself and he did an amazing job and has left a legacy that will likely be unmatched. Camilla, who took the title Duchess of Cornwall after her marriage to Charles, has had to do much the same and I think she has done it well.