It is very rare that the social media channels for members of The Royal Family get cosmetic updates. By that I mean it is rare for them to update headers or profile pictures.
It seems Buckingham Palace has chosen today, 7 June, to do just that. I imagine they think it the perfect way to cap off the Platinum Jubilee Celebrations, and well, who am I to disagree.
The images used are perfect bookends to the weekend and mark not only this historic moment in time, but also show us how The Family intends to move forward when the time comes.
The profile picture shows us Her Majesty on Thursday from her appearance at Trooping the Colour.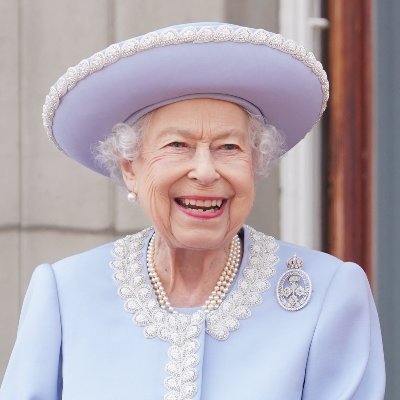 and the header image shows us Her Majesty with her three immediate heirs and their spouses and young children.
It has long been stated that Charles plans to adopt a "slimmed down monarchy" when his reign begins.  I think that the balconies on both Thursday and Sunday were a glimpse into the future as much as they were a moment to honor and thank Her Majesty.