I know that I am usually the one that you hear saying that there must have been a reason that Catherine and her staff chose to handle an event, the release of photos, or the release of information a certain way.  Again today, I keep reminding myself that there MUST be a reason…but for the life of me I JUST CANNOT FIGURE OUT THE RATIONALE BEHIND THIS ONE.
Last night EACH held a Gala dinner at the Natural History Museum.  To me the collaboration of two of her patronages at this late date in the year, for an appeal that she has been involved with from the start seemed like a perfect match for her royal diary.  Somehow I was wrong.
One of the first Royal Patronages that Catherine took on was that of Royal Patron of East Anglia's Children's Hospices or EACH.  at the time, Catherine chose to shine a bright spotlight on the cause of Children's Hospice Care and Pediatric Palliative Care by giving her first public speech at the EACH Treehouse in Ipswich, Suffolk.  Her first public speech while overseas was on the topic as well.
The more that I learned about the work that EACH does, the more I felt a strong connection to the organization, and the more I became determined to do what I could with the platform that I have to help them.  It is a passion that continues to this very morning and is part of why the sadness and disappointment that I feel is so very strong.  There were some tears last night and there are more as I write this…I feel like Catherine has let a perfect opportunity slip through her hands.
You see last night, EACH held their inaugural Gala at the Natural History Museum.  They even had the ONLY live headlining performance that their Grammy Award-Winning Ambassador Ed Sheeran will do this year…and Catherine was not there.
Before you roll your eyes at me and tell me to get over it, hear me out.  I don't expect Catherine to be a Sheerio, I honestly don't care what she thinks of Ed's music.  (Okay, so I hope she loves it and I pray that she and William have slow danced somewhere in Kensington Palace to "Thinking Out Loud"…not my point).  I expect her to do her job and show up at functions for her various patronages where her attendance can make a difference.
Yes I know this was a glitzy gala.  Yes I know that she attended "A Taste of Norfolk" at Houghton Hall.  That was June — this is December.  Just because you went to one does not mean you can or should skip the other.  I have been to my share of rubber chicken, predictable menu dinners…you dress up, show up
, and smile.  Turns out this menu was anything but predictable, an adult take on childhood favorites.
When I first heard the announcement about this gala I squealed and did what passes for a happy dance over here (Ed calls it a hamster dance).  As I learned the details of the event my hopes kept skyrocketing that I would finally get to see Ed and Catherine join forces in support of a wonderful organization.
My hopes, I thought, were well founded .  I mean, this was a large event, for one of her patronages, hosted by another of her patronages.  It's event date made it perfect timing as she would likely be back in London for various holiday functions.  Being at the end of November, it would make for a perfect final charity event of the year.  And she has been at several events aimed to help with EACH's "Nook Appeal".  She'd add this to her diary, I was just sure of it.  Sadly, I was wrong.
Your Royal Highness, sending a short statement to be read last night is not the same thing as showing up to lend your support.   It was completely understandable that you took the time to attend the memorial for the late Duke of Westminster, things like that should always be attended if at all possible.  The problem is that you have only had one day of public engagements since Remembrance Sunday.  Your husband, on the other hand…has had several days of engagements and he had a full day of outings in Derby yesterday and then topped it off with a black-tie event at the V & A Museum as Royal Patron of Tusk.  I get that you want to be a hands on mom, but you also hold a position in life that means you need to spend time in the public eye supporting various organizations.  This was an easy event that you passed up, I don't understand why.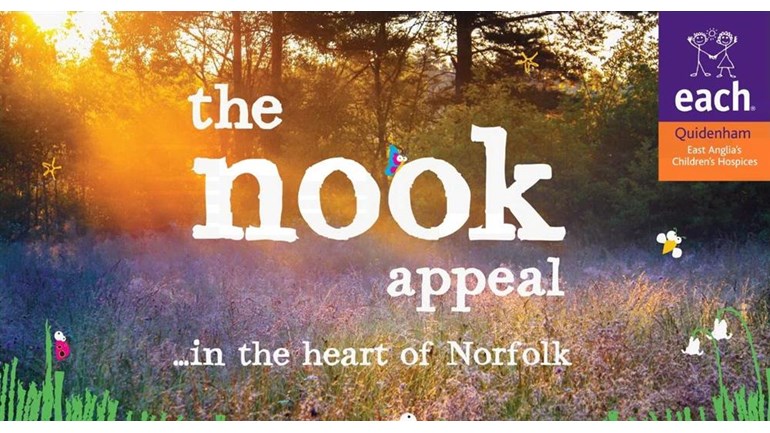 The Nook Appeal is EACH's vision to transform children's palliative care in Norfolk and deliver even better children's hospice care services. This plans for the £10 Million project include a new purpose-built hospice in the heart of the county, called the nook.
The new site will replace the current hospice in Quidenham, a building not designed or equipped in the way the other two hospices are. Given its age and design can't be successfully redeveloped. Accessibility is really limited, as is flexibility, and there just isn't the scope to expand. It's on two floors with narrow doorways and corridors and just a single small lift to allow wheelchair access upstairs.
EACH currently provides specialist care and support for 328 children and young people with an additional 405 family members receiving face-to-face therapeutic support. With high demand in Norfolk they are caring for 119 children and young people and 205 family members. The nook will allow them to do this while offering greater choice in a much improved, significantly larger, and more appropriate environment. This will positively impact on care delivered both in the hospice and in the community throughout Norfolk.
The new location will also be closer to the center of the county with easier access to hospitals, services, and major roadways that will make it so much easier for the families who need EACH to make the most of their services.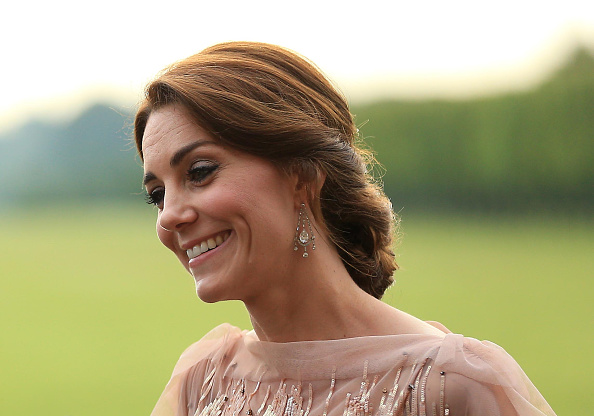 I am not crazy enough to think that Catherine and Ed joining forces for this one event would bring in the funds to complete the appeal….I'm not even sure exactly how close they are to that £10 Million amount as there are some donations that they cannot mention at this time and others that are based on factors that not even the donor can control.  What I do know is that if Catherine had attended the event there would have been even more eyes on it and some of those eyes might have led, through attendance, auction bids, and other things to even more funds being raised.  If you wish to donate you may do so here.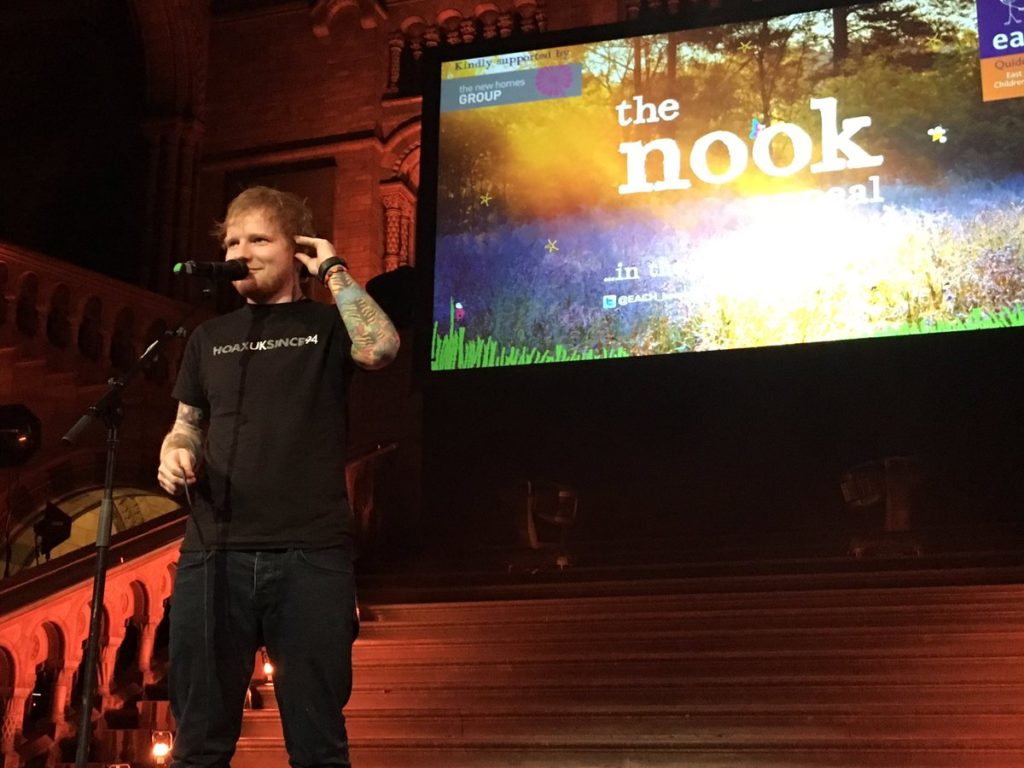 And that is before we get to the crowds of people who were tuned in online…..we know there are thousands of people who watch for every move Catherine makes, and every piece that she wears; sites like A Petite Princess would not be here if they didn't.  Now, add in for me the millions of fans of Ed Sheeran, who before this had not heard from Ed on social media since 13 December  2015, hadn't seen him in public for an interview (yes, there have been sightings but they were on his private time…he's not been a total hermit), and hadn't heard the opening chords of  "I'm a Mess", "Give Me Love", "Lego House" or any other song in almost a year.  They missed him.  I missed him. And yet as summer turned to autumn and we began to hope for his promised return, we knew he would come when the time was right.  He came back to us with a set that in truth was about the length of half a normal concert.  
Last night I was able to use social media to my advantage and do 2 or 3 things at once.  It was all about balance, I was making notes for my article on the Gala and making notes for this article, all with an ear on Ed.  Balance can be hard to find sometimes, but when found it means fans like me can focus on getting information out to other fans  who don't know about his connection to EACH, what he has done for them in the past, and most importantly what his fans who are over the moon at hearing him back on stage can do to help this great cause.  Ed's fans are not selfish with their resources.  Some of his recent auctions for EACH and St. Elizabeth's have raised impressive amounts and his fans will rally to in assistance of a favored cause any time we are asked.
If both fandoms had been in action last night the results might have been incredible.  I know the photos would have been everywhere, and I'd have been commenting on most of them with information on how to help….and I have Sheerio friends that are unbelievably fantastic at drawing attention to causes.
Catherine, Ma'am, I'll never understand why you were not there.  But that won't stop me from doing everything I can for EACH.