Tonight marks the fourth time Their Royal Highnesses The Duke and Duchess of Cambridge have attended the Royal Variety Performance.  Let's take at look at their previous appearances.
2014:
2017:
2019:
Let this serve as my Ed Sheeran Disclaimer:   I am a fan, a massive fan.  I'm not going to hide that even for Royal Coverage.  Don't like him?  I don't care!  My site, my coverage.
That was for the rare new reader, most of you know how I feel about Edward…the same way I feel when I see Catherine or Her Majesty, or any other royal really, wearing houndstooth.
Here is a look at the list of performers from tonight:
I have to tell you that the Ed Sheeran / James Blunt concert I went to a few years ago was AMAZING so I am a tad pouty that I could not be in attendance tonight.
Okay, okay…on with the show.
Here is a look at Their Royal Highnesses The Duke and Duchess of Cambridge arriving.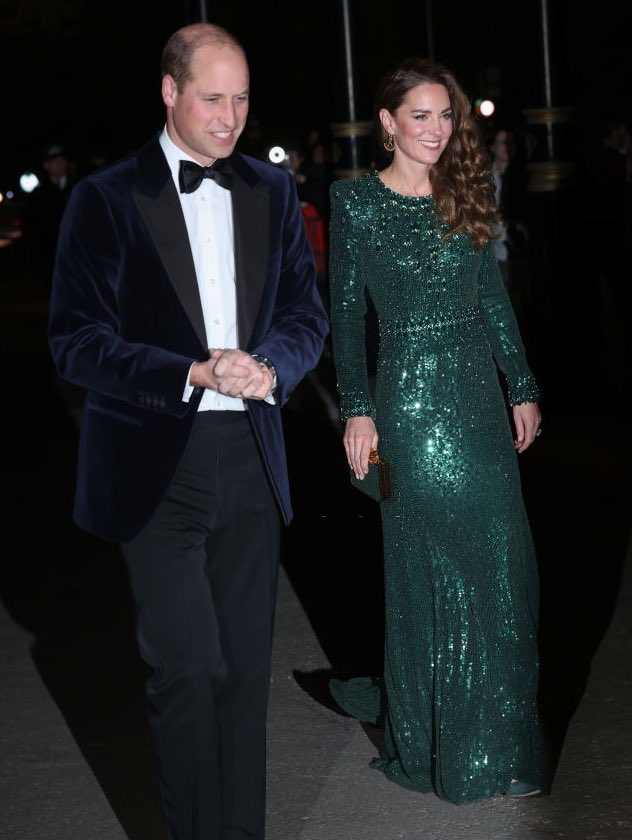 To the delight of many, and continuing her recent theme of reaching back into the closet, Catherine opted to bring back the green, sequined, Jenny Packham gown that she wore for a black tie event in Pakistan.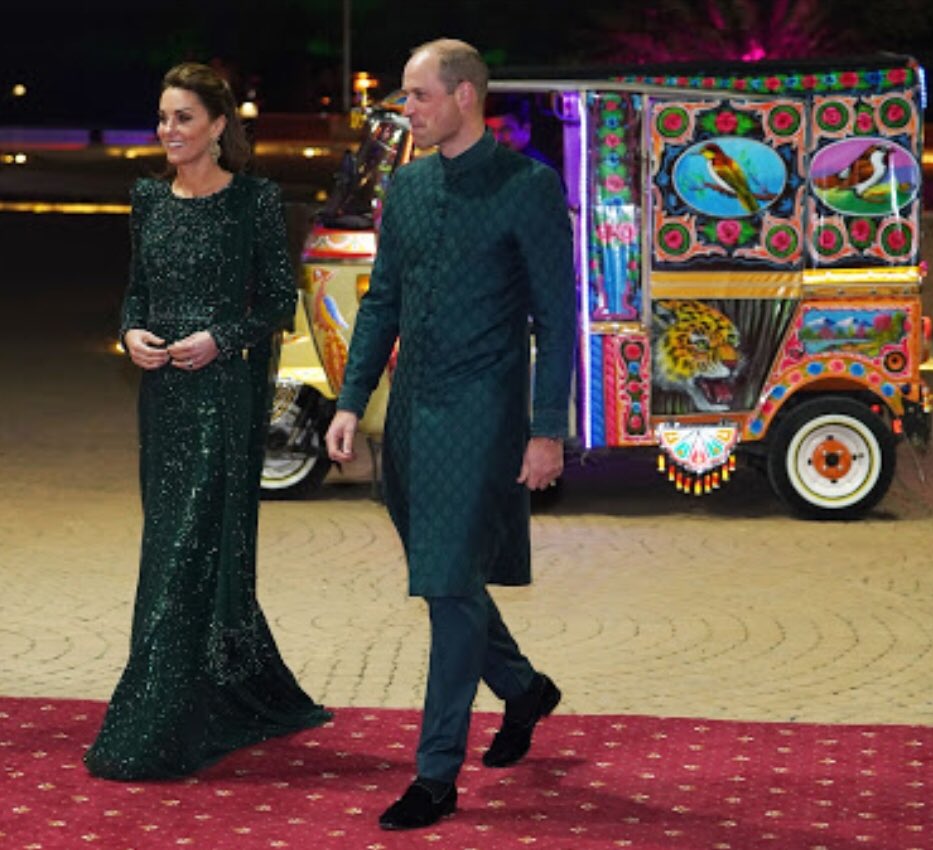 She also brought back her Missoma earrings
and her Emmy London Rebecca pumps
The Duchess looked absolutely stunning tonight. She even tried something a little different with her hair. She styled it in curls, and pulled it to one side. Pairing that with a deeper than usual lip color made for some stunning surprises.
At the end of the night, The Duke and Duchess met with performers. What? You thought I'd get through this post without mention or picture of Ed Sheeran? You saw the disclaimer toward the top of the post, didn't you?
Here is a picture of Catherine meeting Ed.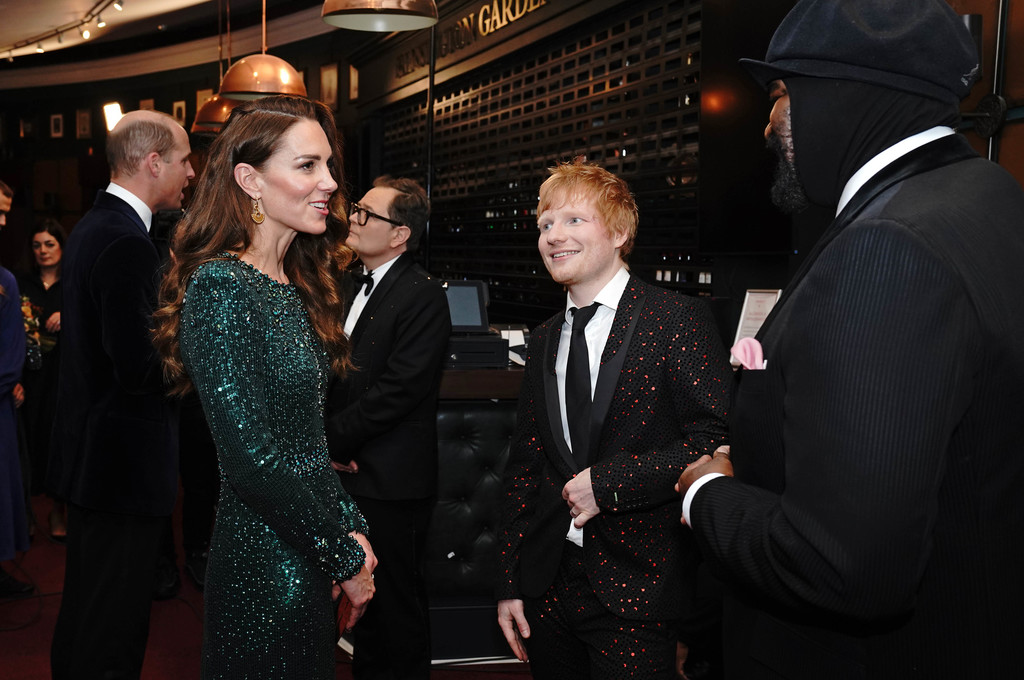 And here is a picture of their meeting in 2014.
Some things never change, Ed, and that is okay because as you tell Lyra in "Sandman" what you feel can never be wrong.