This is not a post I want to write.  It is a post that I write with a heavy heart. Captain Tom has left us and the world is worse off for it.
The other day, his family announced that Captain Sir Thomas Moore had been Hospitalized with COVID-19.  Today, just after 11am eastern time, I learned of Captain Tom's passing.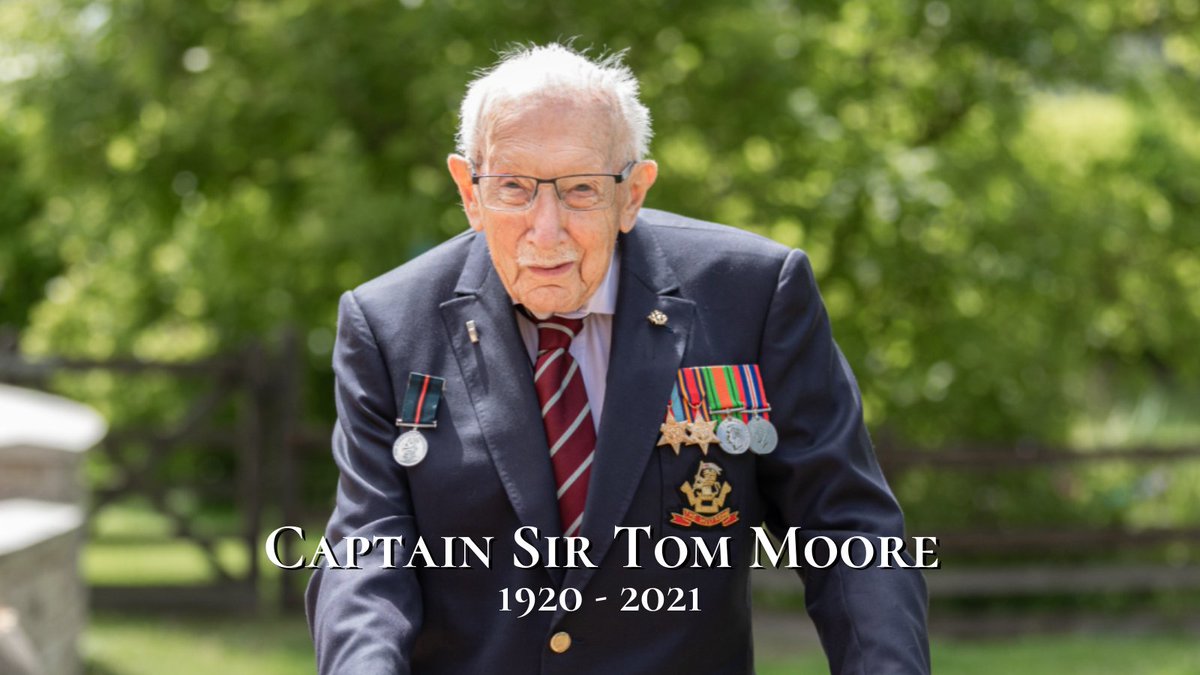 Captain Tom managed to win the hearts of millions when he decided to raise £1,000 for the NHS by walking laps in his garden ahead of his 100th Birthday.
By the time he completed his laps on 17th March 2020 the total was over £17 Million. That total reached a staggering £32,795,065. And I have no doubt that much more will be donated to various charities in his honor and memory in the days and weeks to come.
Being knighted by the queen
I imagine that this was a no-brainer for Number 10 Downing Street as well as for Her Majesty.  I am sure that the biggest issue was finding a way to properly Knight Captain Tom during a pandemic.  Luckily, they had good weather quite a bit over the summer and Windsor Castle has a quadrangle perfect for things like this.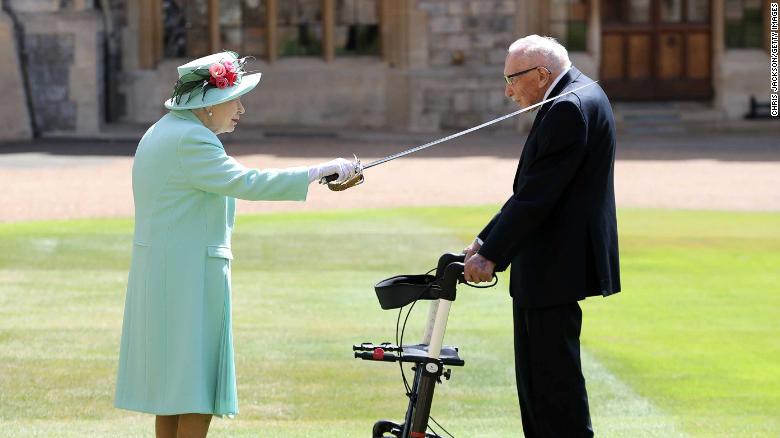 The Captain tom foundation
The Captain Tom Foundation was created with a mission to inspire hope. To help others see and believe there is always hope, however dark things may seem.
To that end that have been sharing the stories of others who have taken up Captain Tom's walk with the hashtag #WalkWithTom. They have also partnered with 4 charities.
These all make perfect sense given who Tom was and what he wanted his legacy to be.
We should all at least try to live remembering that "Tomorrow will be a good day"